Martie Fankhauser
MS Pharm, FASHP, BCPP
Specialty in Neuropsychiatric Disorders and Psychopharmacology
Neuropsychiatric Pharmacist Consulting Service
Neuropsychiatric Pharmacist Consulting Service
Examples of Services Provided
Consulting in neuropsychiatric disorders, substance use, pain management, geriatrics, child-adolescents, women's and men's health, nutrition, exercise, sleep, and pharmacogenomics
Drug regimen reviews for polypharmacy, drug interactions, and adverse effects.
Collaborative medication therapy management
Forensic expert witness for plaintiff/defender cases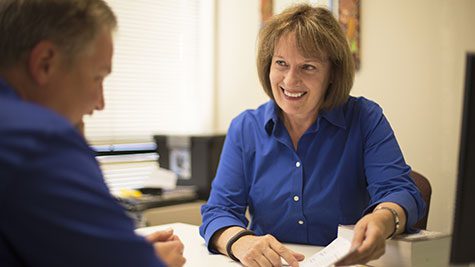 Consultation Types & Contact Information
Telephone, Zoom or Email consultations are available to advise patients, physicians, and other health practitioners on the selection, dosages, interactions, and side effects of medications, as well as monitor the health and progress of patients to ensure that they are using their medications safely and effectively.
Email for more information, [email protected]
Private consultations are arranged after completing the Patient Information and Health Summary and obtaining requested laboratory tests and medical reports. An assessment of medical and medication information, adverse effects, drug-drug interactions, nutrition/sleep/exercise, supplements/OTC products, and clinical concerns are provided within 1-1.5 hrs. A recommendation is provided based on the interview and information reviewed during the consultation.
Email for more information, [email protected]
Expert Witness in Psychopharmacology
Consultations as an expert witness for plaintiff/defender cases are available regarding pharmacological agents, the treatment of neuropsychiatric disorders, the substance of abuse, toxicology, drug interactions, adverse effects, and withdrawal syndromes. Services provided include the review of medical and laboratory reports, case preparation, preliminary reports, evaluations and opinions, depositions, and courtroom testimony. With my teaching background, I have expertise in translating complex pharmacological terms and concepts into lay terminology to assist both the trial team and the jury in understanding how psychotropic agents can impact behavior and mental state.
Email for more information, [email protected]
New Patient Information and Health Summary