Martie Fankhauser
MS Pharm, FASHP, BCPP
Specialty in Neuropsychiatric Disorders and Psychopharmacology
Training and Specialty
Major Fields of Interest
Education / Training / Certification / Licensure
Honors / Awards
Employment / Clinical Experiences
Clinical Pharmacy Training and Specialty in Psychiatry and Neurology
With a 40+ year career in pharmacy, I have worked in a variety of healthcare settings (e.g., retail, hospital, outpatient, academia, research, consultation for mental health agencies and developmental disabilities) and as an expert witness in pharmacology and toxicology.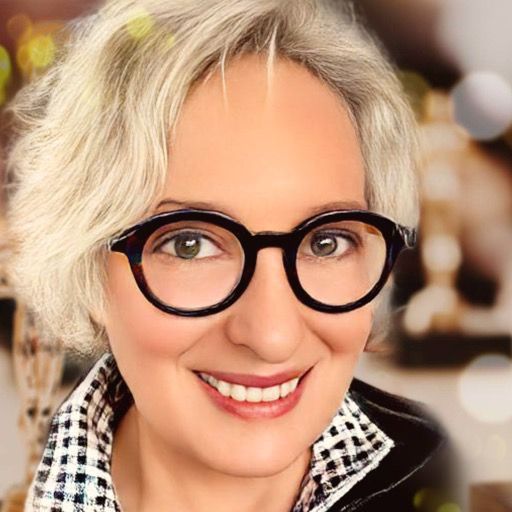 Major Fields of Interest - Psychiatry and Neurology (Neuropsychiatry) Pharmacy Practice
My primary clinical interests are the care of neuropsychiatric patients and consulting on difficult-to-treat patients and those with co-morbid medical and psychiatric disorders. My clinical and research interests include autistic disorder, Tourette's disorder, eating disorders, women's mental health, premenstrual dysphoric disorder, perimenopause and menopausal mood disorders, geriatric psychopharmacology, pain management, anxiety disorders, mood disorders, psychotic disorders, substance abuse disorders. Currently, my special interests include the relationship of nutrition, exercise, sleep, and hormonal changes on neuropsychiatric disorders and the impact on neurotransmitter activity; polypharmacy of psychotropic agents; pharmacokinetic/pharmacodynamic drug interactions; gender differences in prescribing classes of psychotropic agents; the impact of folate and vitamin D deficiency on health; and tobacco cessation intervention programs.
I give presentations to other health care professionals, teachers, and psychologists about how nutrition, exercise, sleep, hormones and substances impact on mental and physical health. On June 9, 2023, I gave a presentation at the Mental Health America Annual Conference on "Preventative Approaches for Healthcare". It is important to assess underlying risk factors and to use preventative approaches to promote a healthier lifestyle.
Education/Training/Certification/Licensure
University of Kansas: B.A. Biology, 1972; B.S. Pharmacy, 1974
University of Arizona: M.S. Pharmacy, 1982; Residency in Psychiatry, 1982
Board Certified Psychiatric Pharmacist (BCPP): 2000-2028
Registered Pharmacist (RPh) in the State of Arizona: 1980-present
University of Arizona College of Pharmacy, Department of Pharmacy Practice
Clinical Pharmacy Educator of the Year Award: 1988, 1993, 1997, 1999 (Nominated: 2005, 2010)
The Alliance for the Mentally Ill of Southern Arizona (AMISA) Family Empowerment Award - Special Recognition Award for Service: 1995
Fellow of the American Society of Health-System Pharmacists (FASHP) - Practitioner Recognition Program: 1997
Arizona Pharmacy Association Innovative Pharmacy Practice Award: 1998
Judith Saklad Memorial Award, College of Psychiatric and Neurologic Pharmacists - Special Recognition Award for Service: 2003
Arizona Pharmacist Alliance Exemplary Patient Care Award: 2008
Arizona Pharmacy Association Pharmacy Appreciation Award: 2011
Arizona Pharmacy Association Excellence in Innovation Award: 2015
Arizona Pharmacy Association Fellow (FAzPA): 2016
Arizona Pharmacy Association Hall of Fame: 2021
Employment/Clinical Experiences
Private consulting services: 1980-present
University of Arizona College of Pharmacy, Department of Pharmacy Practice: Clinical Professor, 1982-2010
Specialty in Psychiatry and Neurology
Residency Director for Neuropsychiatry Pharmacy Practice: 1995-2004
Clinical Practice Sites in Psychiatry:
Southern Arizona Mental Health Center: 1982-1984
Sonora Desert Hospital: 1990-1992
Arizona Center for Clinical Management: 1992-1995
Community Partnership of Southern Arizona: 1995-1998
CODAC Behavioral Health: 1995-2002
University Medical Center: 2004-2007
University Physicians Healthcare Hospital: 2007-2010
University of Arizona College of Medicine, Department of Psychiatry: Clinical Assistant Professor, 1984-1990
Clinical Practice Sites in Psychiatry: University Medical Center, Palo Verde Psychiatric Hospital, Kino Community Hospital, and Department of Psychiatry Outpatient Clinic
The University of Arizona Mel and Enid Zuckerman College of Public Health: Pharmacotherapy Specialist for Arizona Smokers' Helpline, 2010-2014
Cottonwood de Tucson: Relief Pharmacist, 2012-2015
SinfoniaRx, Tabula Rasa Healthcare, and Assurance Health and Wellness, 2014-2022.
New Patient Information and Health Summary